Awning Fabric Options in Berks, Lackawanna, Monroe, Carbon, Northampton, and Lehigh Counties
Once you've decided to update your outdoor space with an awning, picking a high-quality fabric that completes your look is the next step. Based in Allentown, Pennsylvania, Designer Awnings offers a variety of awning fabrics and styles to homeowners and businesses throughout Berks, Lackawanna, Monroe, Carbon, Northampton, and Lehigh Counties. Featuring customized designs from Sunesta, we'll help you get the coverage and style you're looking for from an awning.
An official Sunesta distributor, Designer Awnings is proud to offer hundreds of fabrics to meet your specific shading needs, with styles that you can hand-pick to best appoint your space. Whether you go with a vibrant red or yellow, cool blue, earthy green, or neutral brown or gray, with so many options, you can decide if you want your piece to subtly complement your home or building or stand out in style. Additionally, with solid options and a wide range of striped patterns, the opportunities for customization are endless.
Acrylic Awnings with Durable Construction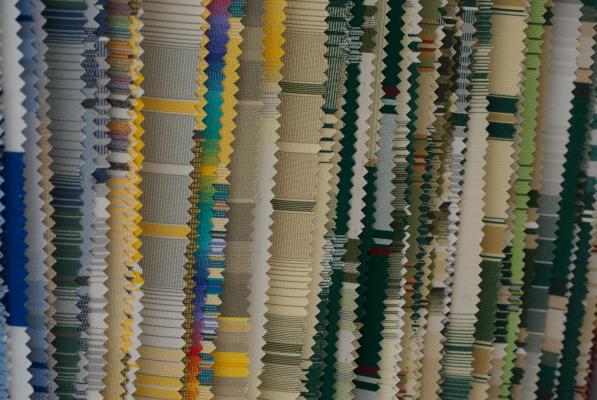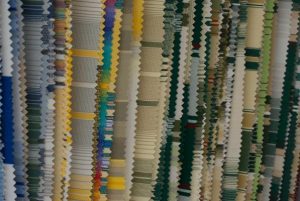 Acrylic awning fabrics are preferred to naturally constructed options for many reasons. Natural awnings are more susceptible to decay and can attract unwelcome moisture. Choosing an acrylic fabric, like those offered by Designer Awnings, will improve the longevity of your awning. Our fabrics are woven from 100%, solution-dyed synthetic fibers to ensure that your awning can provide long-lasting coverage from the elements. Additional benefits of acrylic fabric include:
Weather resistance: Your awning is there to keep your outdoor space protected, and to help do this, acrylic fibers are woven into every piece. This provides added durability to your awning that helps prevent wear and tear from weather damage.
Moisture resistance: Acrylic-constructed awnings prevent the absorption of moisture that may occur in designs made from natural fibers. Since acrylic is an inorganic compound, it is naturally resistant to fungi like mold and mildew.
Fade resistance: Our awnings feature solution-dyed fibers that will stand up to UV rays and help keep your color bright and vibrant.
Choosing the Right Awning Fabric
When it comes to picking the right style for your awning, there are a lot of factors to take into account. Whether choosing a design for a commercial space or personal back patio, the color and pattern of your fabric choice can greatly enhance your space's appeal. Working with your structure's features is an easy way to beautifully accent your home or building's façade, as different color accents may be better-suited for brick siding compared to side paneling. At Designer Awnings, we offer a vast collection of colors and styles, as well as expert design advice, so you'll be sure to find the perfect fit.
Stylish and Customized Coverage with Designer Awnings
Serving Berks, Lackawanna, Monroe, Carbon, Northampton, and Lehigh Counties for over 20 years, Designer Awnings offers one of the most impressive selections of awning fabrics available. Our team is standing by to provide each customer, whether commercial or residential, with excellent Sunesta engineering for their specialized vision. Contact us today to request a free estimate or find out more about our vast offering of awning fabric options.
Join the Hundreds of Satisfied Customers
Who Love Designer Awnings.