Roof-Mounted Awnings Available in Select Pennsylvania Counties
Jobs Completed This Month 6
Jobs Completed On Time 98%
Do you feel that the weather is keeping you indoors or like you don't have enough room in your home or building? A roof-mounted awning may be the solution. At Designer Awnings, we provide Berks, Lackawanna, Monroe, Carbon, Northampton, and Lehigh Counties in Pennsylvania with high-quality, attractive, roof-mounted awnings manufactured by Sunesta.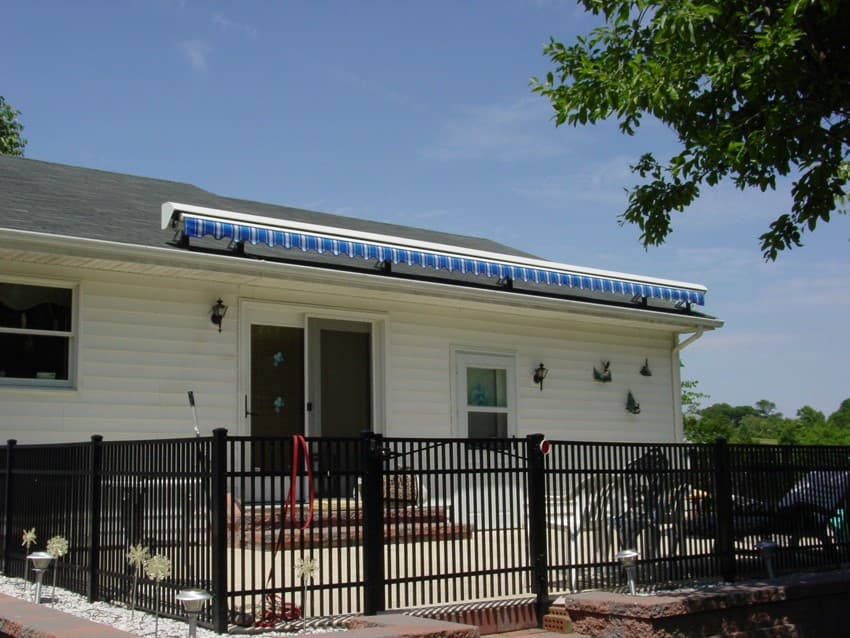 The Advantages of Roof-Mounted Awnings
If you're in need of space, don't ignore the possibility of expanding your space outdoors. An awning creates a new space that is beautifully sheltered from sun, rain, and more and feels like a natural extension of your home or business. By mounting that awning on your roof, you gain a variety of advantages, such as the following:
Extra headroom and a roomier atmosphere
An unobstructed view of your yard or scenic vista
A sleeker, more streamlined profile for better curb appeal
Complete shelter without gaps along the exterior wall
If the weather is fair and you welcome a bit of sun, you can retract the awning all the way back or position it to meet your exact shade preferences. When it's not in use, the closed awning tucks above the edge of the roof, so it's conveniently out of the way and protected until you need it again.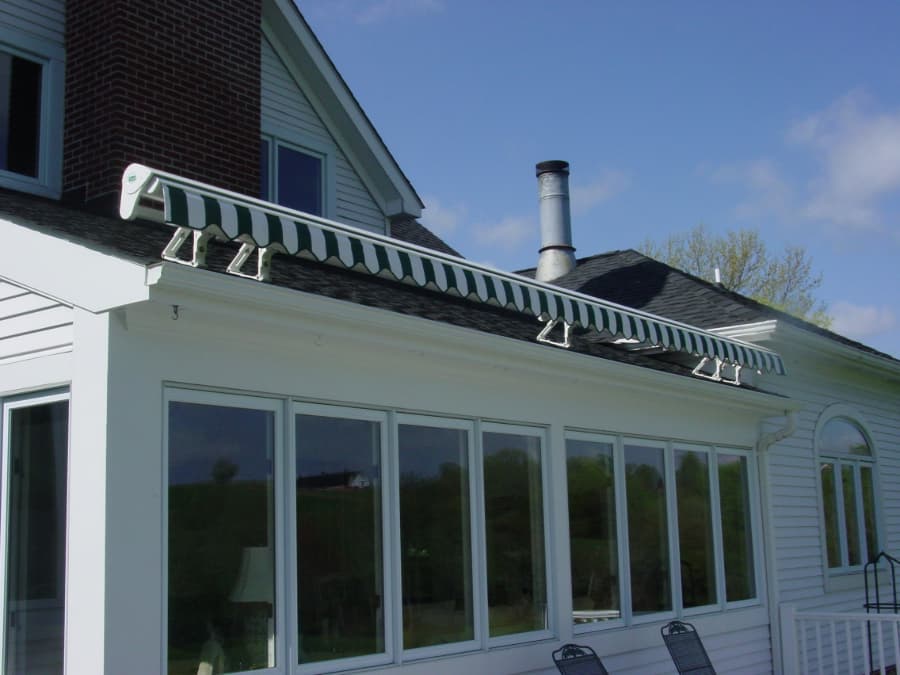 Our Awning Model: The Sunesta
Designer Awnings' rooftop models are engineered by Sunesta. This company leads the awning industry with some of the most advanced manufacturing processes and technologies available. What's more, its products are far above industry standards for quality. They also offer features that can't be found elsewhere, such as SmartCode: a unique order code that allows you to view your order, keep track of its progress, and even submit a duplicate request if you need to replace your awning years down the road.
Sunesta's flagship design, The Sunesta, can be manufactured with several different mounting systems, including the popular roof mount. This system, together with its motorized retractor, is durable and tested for wind resistance, so you don't have to worry about stormy weather tearing it off your house or building. It's also TÜV Rheinland-tested and -certified as proof of its quality and durability.
When you order an awning from Designer Awnings, we'll work with you to help you design an awning to fit your unique style and tastes. It'll be tailored specifically to fit your home, both in size and appearance, with a few simple steps:
Dimensions are fully customizable within a size range extending up to 14'8" projections and 40' width along your roofline.
Choose from four different frame colors – white, clay, beige, and brown.
Select your fabric from over 150 different durable options, including solid colors and different patterns of stripes.
Customize your awning with optional features and accessories, including wireless remote controls, LED lights, a weather-sealed aluminum hood, and more.
The Designer Awnings Difference
If you're shopping for a roof-mounted awning, Designer Awnings is ready to assist. We have over 20 years of experience serving the counties in our region of Pennsylvania, including:
Berks
Lackawanna
Monroe
Carbon
Northampton
Lehigh
To learn more about The Sunesta roof-mounted awning or our other products, contact us today and request a free estimate.