Awning Accessories for Pennsylvania Patios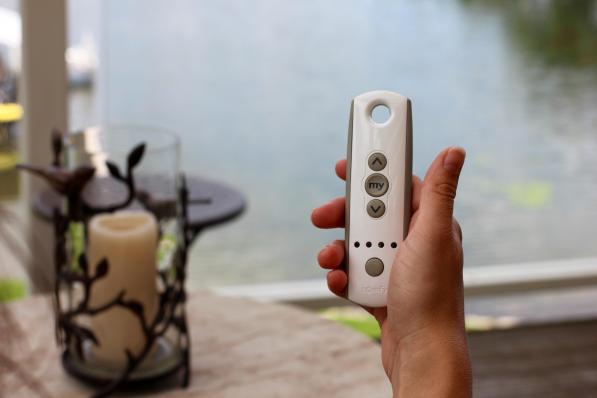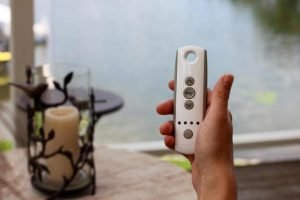 Your Sunesta awning makes relaxing and entertaining outdoors more comfortable. With the right accessories, you can enjoy even greater functionality and protect your awning from the elements and other damage. Homeowners throughout Berks, Lackawanna, Monroe, Carbon, Northampton, and Lehigh Counties in Pennsylvania can make the most of their outdoor seating area with awning and patio accessories from Designer Awnings, the area's trusted source for commercial and residential awnings, retractable screens, and more.
Our Awning and Patio Accessories
Sunesta awnings offer homeowners a vast array of choices, including fabrics, colors, and functions. In addition to pairing clients with the right awning for their needs, Designer Awnings also uses more than 20 years of experience to introduce accessories that offer added convenience every time you enjoy the shade and protection from wind and rain provided by your awning.
Keep your awning clean and protected for the winter with the Sunboot. Available for all Sunesta awning models, the Sunboot is crafted with matching acrylic fabric that wards off moisture, wind, dirt, and animals. The cover offers added defense when the awning is retracted and provides a secure fit thanks to Velcro closures.
Evenings outside are more enjoyable with a well-lit space. Adding LED light bars to your Sunesta awning provides a warm glow to light up your nights. With a dimmable design, the light bars allow easy customization, so you can find just the right level of brightness.
My Link
With My Link and your smartphone, operating your awning is easier than ever. Simply plug in the device, download the app, and open or close the awning from anywhere inside or outside your home – even when you're traveling or on the move. For fully automated operation, create preset events on a seven-day schedule.
Motion Sensors
Sunesta awnings are built strong to withstand all kinds of weather. Still, high winds pose a threat, especially when you're not home to close your awning. Protect your investment with a built-in motion sensor that detects high-velocity winds and automatically activates the awning's retraction motor when dangerous conditions are detected.
Multiple Channel Remote Control
Juggling multiple remotes can be a hassle for homeowners with several awnings and retractable shades. To streamline operation, choose a multiple channel remote that controls multiple awnings and a variety of models, all with one simple device. There's no need to worry about misplacing extra remotes, running out of batteries, or mixing up devices.
The Designer Awnings Difference
Make the most of your outdoor space with awning and patio accessories from Designer Awnings. If you're not sure where to begin customizing your awning, don't hesitate to contact us. We've helped countless homeowners in Berks, Lackawanna, Monroe, Carbon, Northampton, and Lehigh Counties find the right accessories for their awning and their lifestyle. As a family-owned, community-focused business, we're committed to providing the highest quality products and premier customer service.
For more information about Sunesta awning accessories and our other products and services, please call 610-433-7515 to speak with a member of our team and request a free estimate today.